Meet Me in Los Angeles at PDC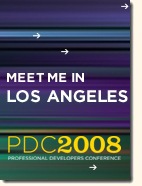 I haven't posted this week since I've been getting ready for a trip out to this years Microsoft Professional Developers Conference.
I'm looking forward to seeing some old friends and meeting some new ones. I'm bringing along a couple dozen 1 GB WinPatrol Flash wristbands so if you spot me please say hello and introduce yourself.
The first 20 people who ask will receive a free 1 GB WinPatrol Flash wristband.
While I expect to be wearing our popular WinPatrol PLUS sports shirts I can also be identified with my always present BillP smile.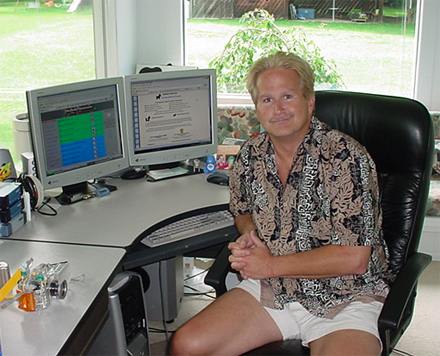 Bill Pytlovany working hard at BillP Studios home office.
(Photo courtesy of Temerc)
I'll be reporting live from L.A. so expect some Windows 7 and other news in this blog next week. Microsoft is trying hard to get the kind of coverage you typically see with Apple events. The keynote speeches will be streamed live and number of "All-Star" bloggers have joined together to cover the event. Click for more info.
Share on Facebook